Couples-Counselor Kathleen M. Horrigan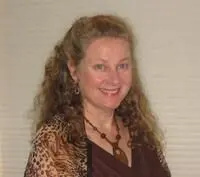 Being in relationship is an important part of each of our lives. When one is suffering in their relationship common feelings can be hopelessness, depression or anxiety . Know that these feelings can be reduced, leading to better communication, developing healthier relationships, and feeling more self-confident at home and in the work place.
For couples who are in a struggling marriage I help to build stronger, healthier ways to enhance communication and intimacy.
Benefits of therapy are helping you to feeling more relaxed, having a greater sense of energy and feeling better connected in relationships. I offer treatment for anxiety, panic attacks and strategies to help in daily stress and time management. Additionally I teach communication techniques for enhancing parenting and marriage relationships. Many clients report feelings of increased self-confidence and feeling less stressed after just a few sessions. My office in Towson is located in Ruxton Counseling Center and in Severna Park Wellness .