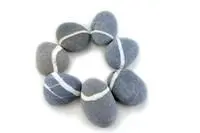 For Individual and Couples Therapy:

How do I make an appointment?
You can call me at 410-627-0678 or email me at [email protected]

Can I use my insurance to help pay for therapy sessions?
Many insurance companies do have mental health benefits and will allow out-of-network coverage for policy holders. Here are some questions to ask your mental health provider
Do I have mental health benefits for Family counseling?
What is my deductible and has it been met?
How many sessions per calendar year does my plan cover?
How much does my plan cover for an out-of-network provider?
What is the coverage amount per therapy session?
Is approval required from my primary care physician?
Is therapy confidential?
In general, the law protects the confidentiality of all communications between a client and a psychotherapist. Information is not disclosed without written permission. However, there are number of exceptions to this rule. Exceptions include:
Suspected child abuse or dependant adult or elder abuse. The therapist is required by law to report this to the appropriate authorities immediately.
If a client is threatening serious bodily harm to another person/s. The therapist must notify the police and inform the intended victim.
If a client intends to harm himself or herself. The therapist will make every effort to enlist their cooperation in insuring their safety. If they do not cooperate, further measures may be taken without their permission in order to ensure their safety.
How long do I stay in Therapy?
Some clients find that after a few sessions they have a reduced feeling of stress and anxiety, while others may feel as though they need to continue in the therapy process for several months. In each case you and I will discuss your goals and progress in the therapy process sessions and together decide your best course of treatment.


Can I bring my spouse with me for therapy?
In couples therapy it is very helpful for both of the couple to come to the first session. This gives an opportunity for both partners to meet me and to decide if I am a good match for the couples counseling.
Do you provide Couples counseling and how much does this cost?
Yes, the cost is $195.00 per 75 minute session. Your out-of-network benefits may reimburse you for your sessions. Please check with your insurance provider for Family Counseling coverage.
If I am having panic attacks, can therapy help me?
Yes, this is a specialty of mine, I work with you in each session teaching holistic and natural ways to reduce the re-occurrence of panic attacks.