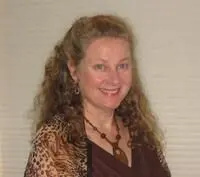 SPWC is a group of individual practitioners who provide care in a variety of holistic healing practices.
Psychotherapy, Couples Counseling, and Brief solution focused therapy.



Counselor- Kathleen M. Horrigan- www.centerlinecounseling.com
Meet in the privacy of a professional office setting in Severna Park, MD.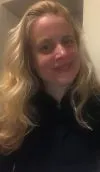 Counselor- Jennifer Marski M.S LCPC EMDR Trained
Jennifer is a Licensed Clinical Professional Counselor. Jennifer aims to create a positive therapeutic alliance with clients as well as creating a safe and non-judgmental atmosphere. Her advocacy and approaches include Trauma Focused Therapy, Eye Movement Desensitization and Reprocessing Therapy and Psychodynamic Approaches. Jennifer specializes in eating disorders, anxiety, depression, and suicide prevention. Jennifer has been a Veterinary Technician for over twenty years and emphasizes the positive and healing effects of using pet therapy in practice.
Therapy Provided: Individual and group therapy, family therapy; Serves children, adolescents, young adults, adults, and seniors. Jennifer is also trained in EMDR Therapy.
Credentials: Disaster Mental Health Training, Psychological First Aid Training, Master's in Clinical Health Counseling earned in February 2021. EMDR Trained.
Fees: 150.00 per session. Jennifer is an out-of-network therapist for most insurances. Clients pay as they go and Jen will provide statements for each client to turn into their insurance for Out of network reimbursement.
Call today for an appointment: 443-618-1051. Email: [email protected]
Relationship Coach
Michael P. Horrigan Certified Relationship Coach
Certified Life Relationship Coaching- Michael Horrigan- 410-627-2364 http://www.severnaparkwellness...
Michael is a certified coach and works with individuals and couples in relationships and marriage coaching using the Gottman Method framework. Michael uses the highly researched book written by Drs. John and Julie Gottman "7 Principles for making marriage work." For Marriage Preparation and Couples work prior to or after Marriage call 410-627-0678 to set-up a Telehealth appointment.
Couples Workshops-
Kathleen and Michael will be co-presenting The 7 Principles for Making Marriage Work Weekend Workshop in the Fall 2023.. Check back for details and locations in your area.







For Individuals, couples and families who are looking towards healing of mind, body, and soul, please call today.