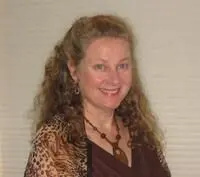 SPWC is a group of individual practitioners who provide care in a variety of holistic healing practices.
Psychotherapy, Couples Counseling, and Brief solution focused therapy.

Counselor- Kathleen M. Horrigan- www.centerlinecounseling.com
Meet in the privacy of a professional office setting in Severna Park, MD.
Relationship Coach
Michael P. Horrigan Certified Relationship Coach
Certified Life Relationship Coaching- Michael Horrigan- 410-627-2364 http://www.severnaparkwellness...
Michael is a certified coach and works with individuals and couples in relationships and marriage coaching using the Gottman Method framework. Michael uses the highly researched book written by Drs. John and Julie Gottman "7 Principles for making marriage work." For Marriage Preparation and Couples work prior to or after Marriage call 410-627-0678 to set-up a Telehealth appointment.
Couples Workshops-
Kathleen and Michael will be co-presenting The 7 Principles for Making Marriage Work Weekend Workshop in the Fall 2023.. Check back for details and locations in your area.







For Individuals, couples and families who are looking towards healing of mind, body, and soul, please call today.