Kathleen M. Horrigan LCPC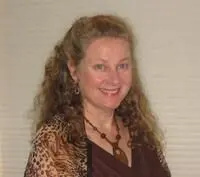 Towson- Ruxton Counseling Center
Centerline Counseling
8415 Bellona Lane Suite 215
Towson, MD 21204
www.ruxtoncounselingcenter.com
Severna Park - Ritchie Professional Center
815 Ritchie Hwy Suite 210
Severna Park, MD 21146
www.severnaparkwellnesscenter.com
Kathleen M. Horrigan 410-627-0678 kmhorrigan@loyola.

We've included several ways to contact us. Please call or send an email. We are looking forward to speaking with you.

For your convenience, Kathleen and Maryann have added Telehealth Therapy services
Call or email for an today.


We are committed to your privacy. Do not include confidential or private information regarding your health condition in this form or any other form found on this website. This form is for general questions or messages to the practitioner.